Shop
High performance FKM
anyseals has developed together with its partner MCM Sealing in Italy a number of outstanding FKM compounds. These compounds are designed to cope with aggressive media like mixtures of hydrocarbons, superheated steam, H2S, CO2, methane or amine-based corrosion inhibitors, temperatures from -61°C to +230°C (+250°C) as well as with high pressure. The following features even can be granted at the same time:
chemical resistance
outstanding physical properties
elasticity in a wide range of temperatures
resistance against explosive decompression (AED)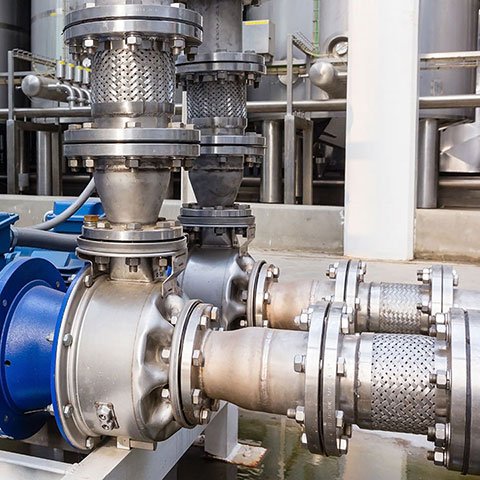 MCM Sealing has been successfully operating in high performance FKM for many years and has developed many compounds equipped with appropriate certificates!
anyseals cooperates closely with MCM Sealing on O-rings. Since customers often need quantities which do not correspond to the necessary production volume and usually require shortest delivery times, anyseals has been building up extensive stocks. Price and delivery times can be taken from the eShop as usual in seconds.
FKM O-rings are suitable for a wide range of applications. anyseals offers O-rings from stock for:
extreme chemical resistance
extreme temperature ranges
petrochemical and offshore applications (AED)
pipeline connections
valves, fittings, pumps
compressors
mechanical seals etc.





FKM Compounds
vulcanisé au biphénol
Température nominale maximale (+240 °C), excellente résistance aux hydrocarbures, aromatiques inclus, bonnes propriétés physiques, résistance limitée à la vapeur et au H2S (2000 ppm max.) Egalement des composés spéciaux adaptés à la décompression explosive (AED).
vulcanisé au peroxyde
Excellente résistance thermique (+220 °C), qualités spéciales pour les basses températures, bonne résistance aux bases, résistance limitée au H2S. Egalement des composés spéciaux adaptés à la décompression explosiv (AED).